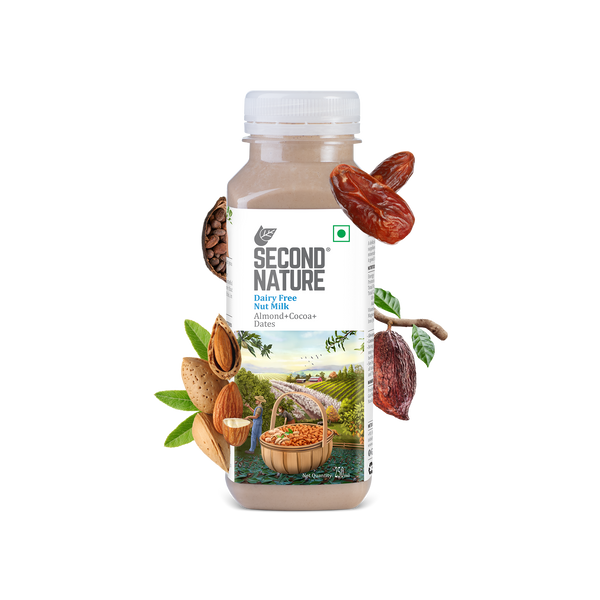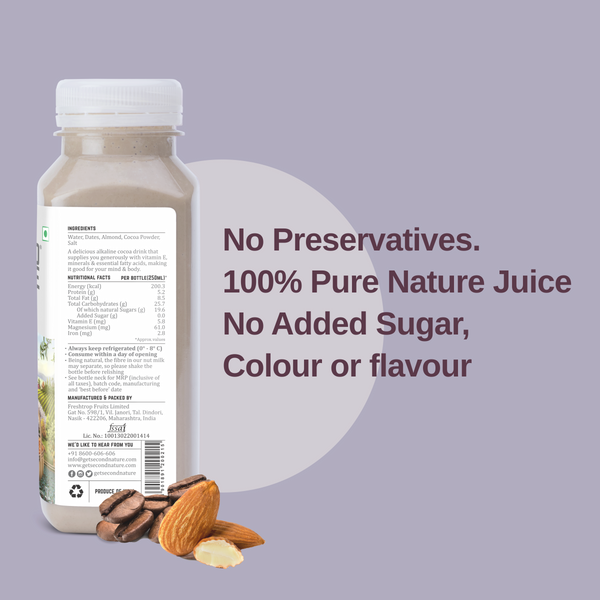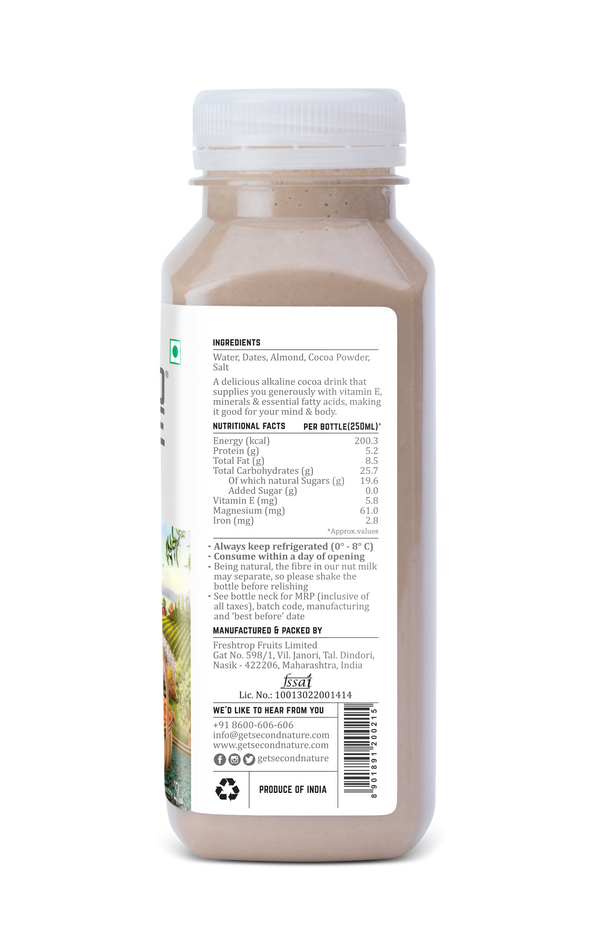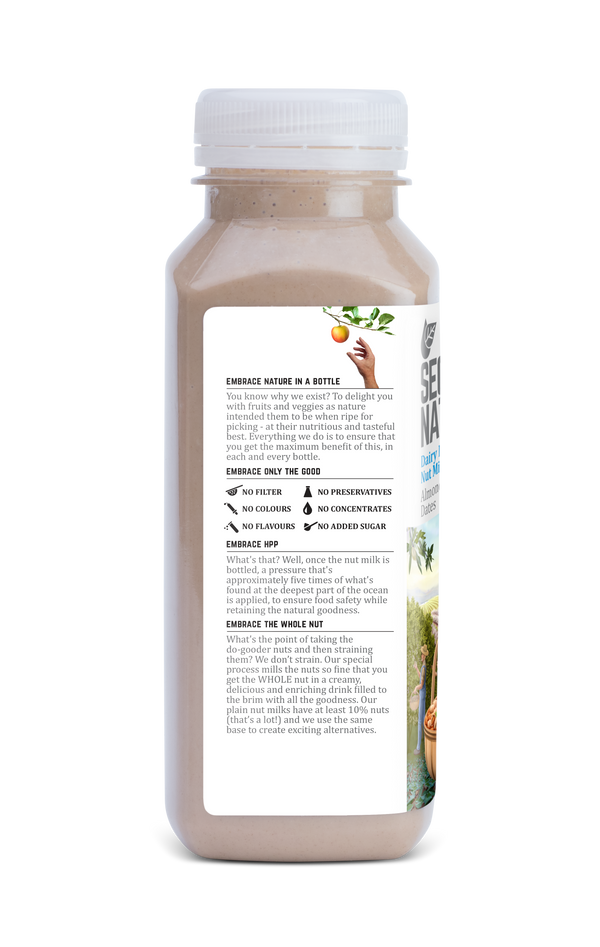 Description
A delicious alkaline cocoa drink that supplies you generously with Vitamin E, minerals & essential fatty acids making it good for your mind and body.

This vegan smoothie is lactose free and can replace the daily consumption of milk. The Vitamin E present in this drink makes it healthy for the heart. Vitamin E is a free radical scavenger and can help to prevent the damage caused due to the exposure of body to environmental hazards as well as certain lifestyle excesses like smoking etc., while also helping to reduce LDL cholesterol.

Vitamin E has anti-ageing properties and helps in maintaining the elasticity of skin and boosting production of collagen, thereby helping to reduce fine lines and wrinkles.

The nut-milk is rich in Magnesium which helps to keep your heart healthy. It also aids in normal muscle & nerve function while helping to improve bone volume, density and formation.

Notes:

[1] Percent daily values(RDA) are based on a 2000 kcal diet considering a reference man and a reference woman. Your daily values may be higher or lower depending on your calorie needs.