Sugarcane-Lime-Ginger-250ml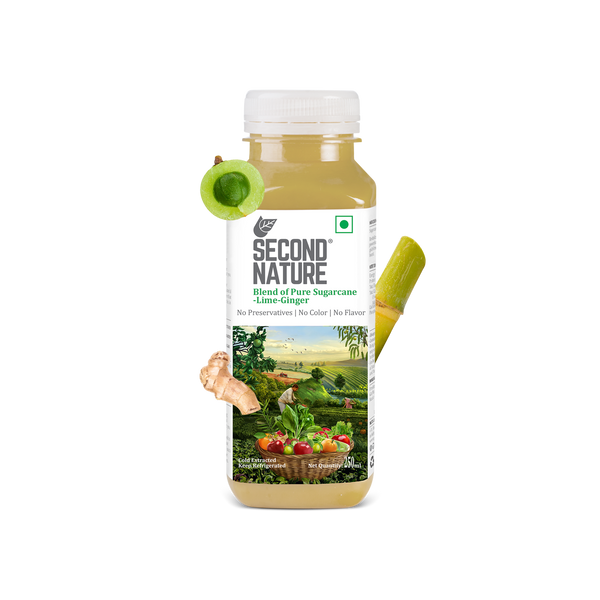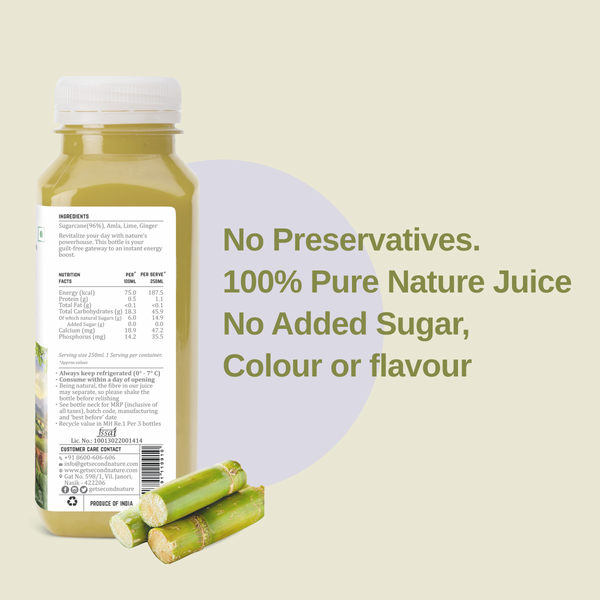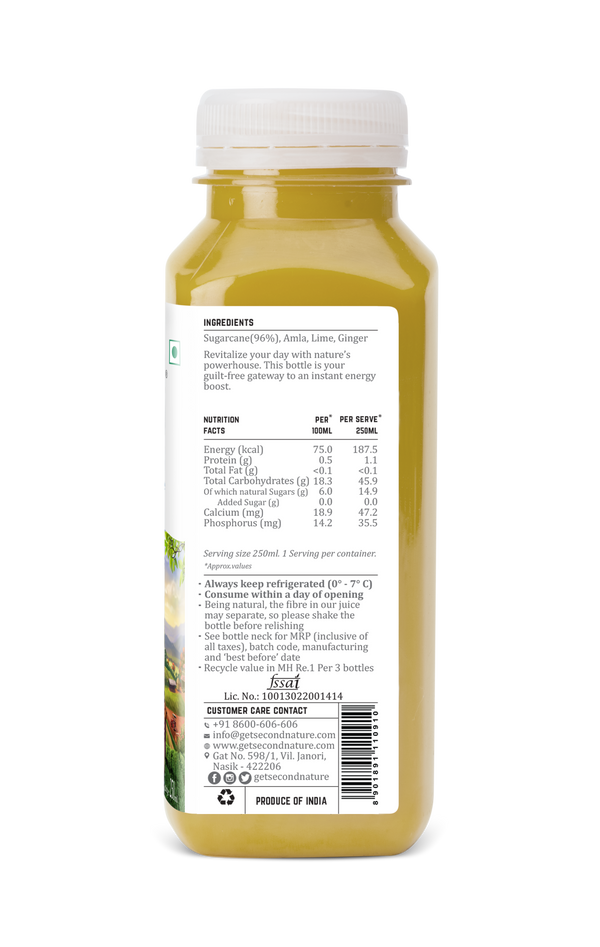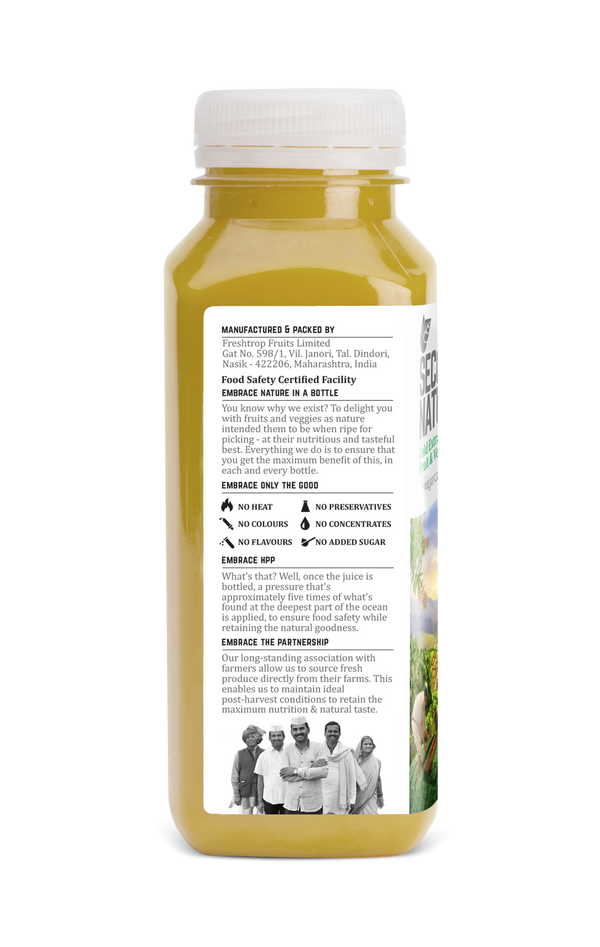 Description
Revitalize your day with the nature's powerhouse. This bottle is your guilt-free gateway to an instant energy boost.

Sugarcane juice is a diuretic – it helps in treating urinary tract infections and keeping the kidneys healthy. It also helps in treating kidney stones and jaundice and keeping the liver healthy. The alkaline nature of this juice helps in treating acidity and stomach burns, and the potassium present in sugarcane juice helps balance the pH level of your stomach and facilitates digestive secretions.

The antioxidants in sugarcane juice help in fighting the effects of free radicals in the body. It is also known to be helpful in boosting immunity preventing bad breath and tooth decay. The soluble fibre in sugarcane juice is essential in carrying out proper bowel movements. It also helps in reducing the bad cholesterol level in our body and to slow down the aging process.
Notes:
[1] Percent daily values(RDA) are based on a 2000 kcal diet considering a reference man and a reference woman. Your daily values may be higher or lower depending on your calorie needs.