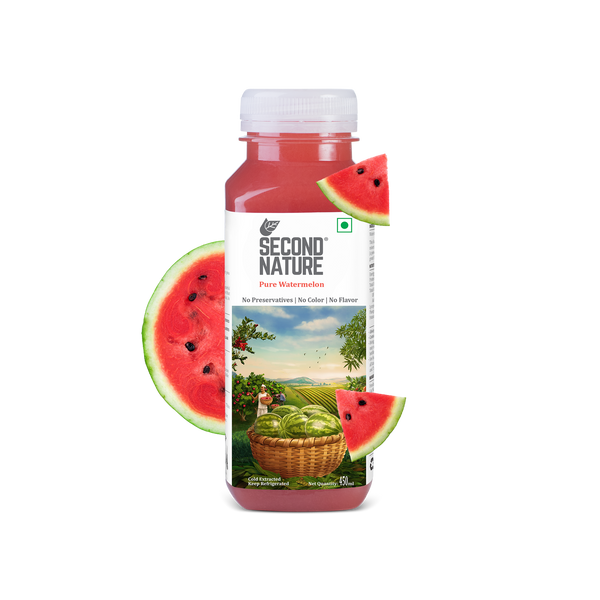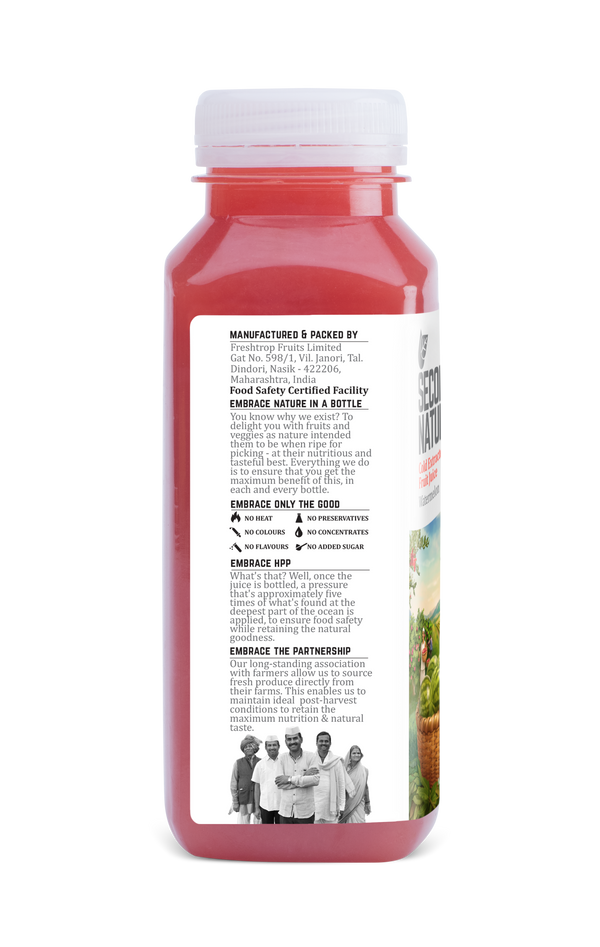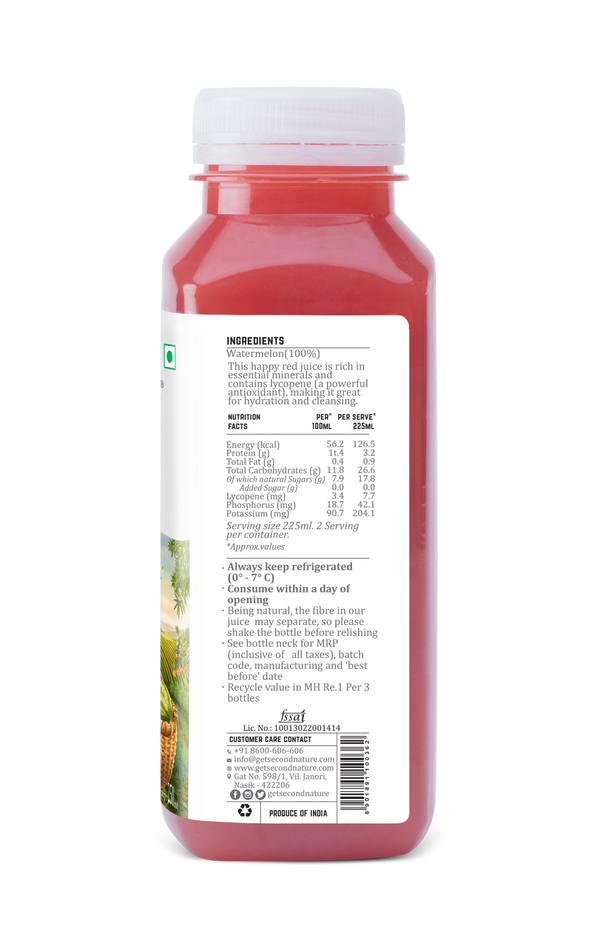 Description

This happy red juice is rich in essential minerals and contains Lycopene (a powerful anti-oxidant) and Potassium, making it great for hydration and cleansing.

Lycopene, the red Carotenoid pigment is responsible for the beautiful red colour of Watermelon. It is a powerful antioxidant, known to protect the cardio-vascular system from free radical damage. Lycopene benefits also include protecting the skin from UV damage that can lead to photo-ageing, wrinkles and skin cancer.

Watermelon juice is great for your kidneys, having a highly cleansing effect. It helps to flush out Ammonia and Uric acid and has even been known to help with kidney stones.

This red juice is also rich in various minerals and electrolytes which help in replenishment after a workout. It is a natural source of essential minerals like Calcium, Magnesium, Phosphorus, Potassium, Sodium and smaller amounts of Copper, Iron and Zinc. It also helps reduce muscle soreness and healing of muscle cramps.

Notes:
[1] Percent daily values(RDA) are based on a 2000 kcal diet considering a reference man and a reference woman. Your daily values may be higher or lower depending on your calorie needs.