Spinach-Celery-Orange-Ginger-450ml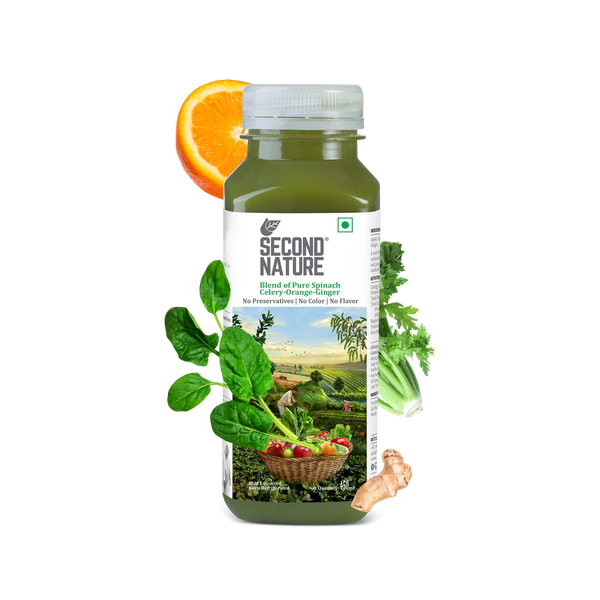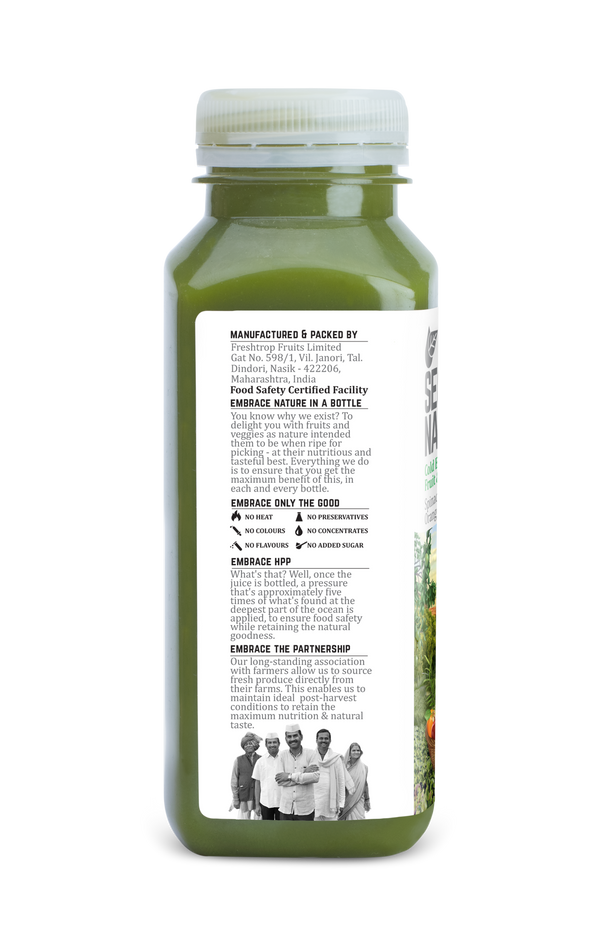 Description
A nutritious, Iron & electrolyte replenishing blend. Specially good pre and post-workout or after a day outdoors.

Eating Celery every day may help to reduce artery-clogging Cholesterol or 'bad' Cholesterol. The Phthalides in this potent herb also stimulate the secretion of bile juices, which work to reduce the cholesterol levels.

Owing to the higher levels of Potassium and Magnesium it would be a good choice as a pre-workout drink. Incase of high-intensity cardio workouts where there is a higher loss of electrolytes, this blend can be consumed as a post-workout drink.

The combination of fruits and vegetables is a great snack option in between the meals; low in calories and low on sugar, it ensures no weight gain while taking care of the satiety. It is loaded with Vitamins and other nutrients to help you fulfil the days requirement (RDA).

Notes:

[1] Percent daily values(RDA) are based on a 2000 kcal diet considering a reference man and a reference woman. Your daily values may be higher or lower depending on your calorie needs.