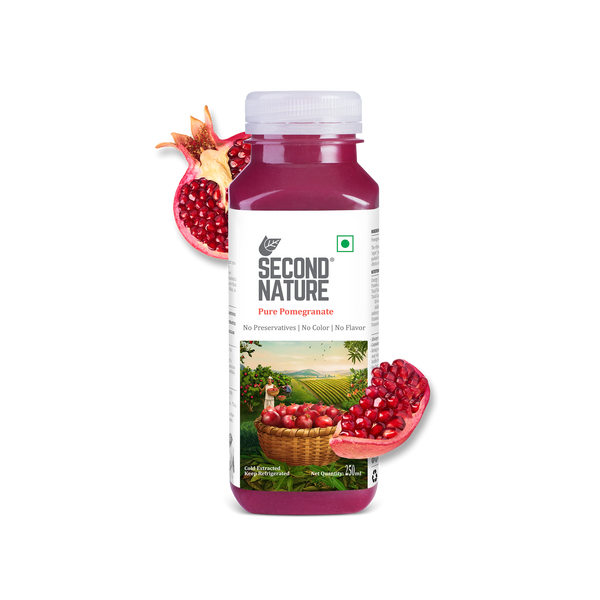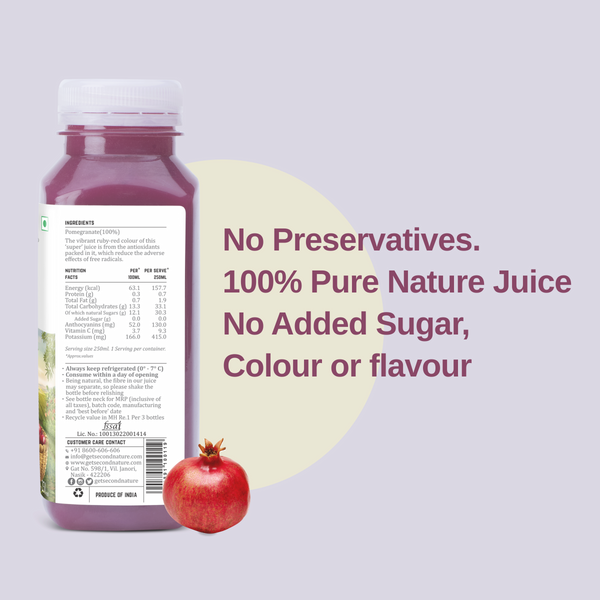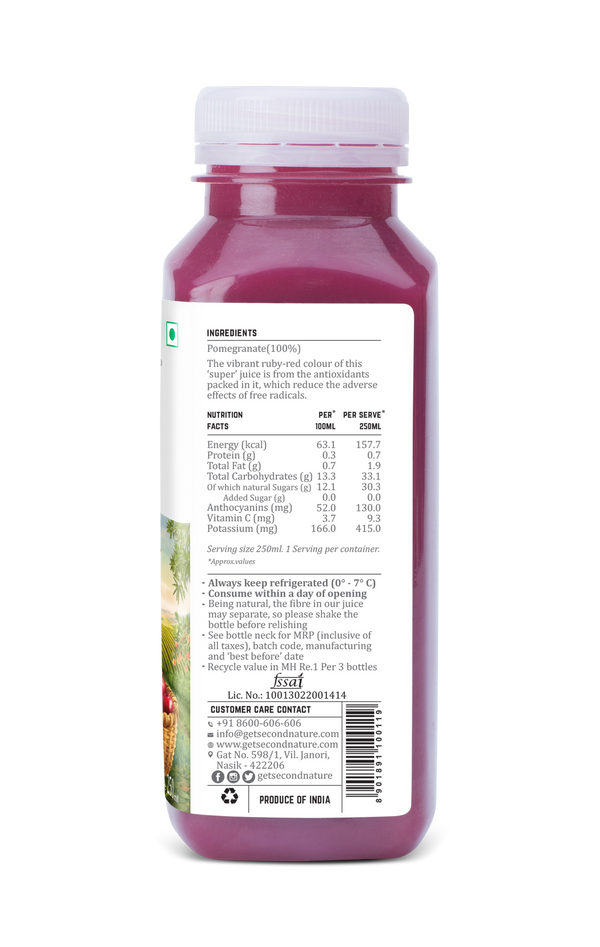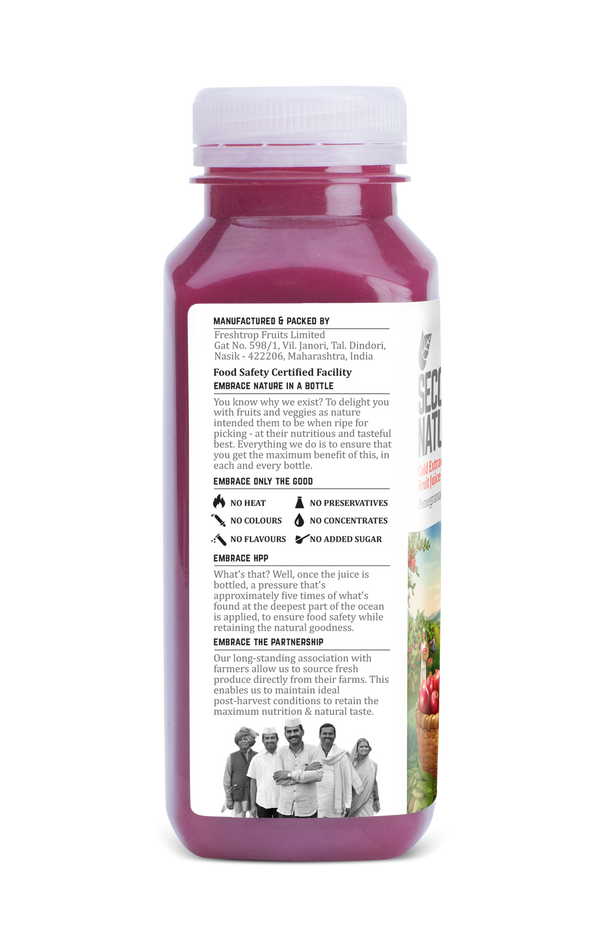 Description
The vibrant ruby-red colour of this super juice is from the anti-oxidants packed in it, which reduce the adverse effect of free radicals.

Pomegranate juice contains higher levels of antioxidants compared to most other fruit juices. It is loaded with three times more anti-oxidants than red wine or green tea. The anti-oxidants in Pomegranate juice can help remove free radicals, protect cells from damage, and reduce inflammation. This juice also serves more than 20 percent of your daily requirement of Vitamin C.

This healthy super juice may be the new sport performance enhancer. The juice may help reduce soreness and improve strength recovery by decreasing oxidative damage caused by exercise.

Notes:
[1] Percent daily values(RDA) are based on a 2000 kcal diet considering a reference man and a reference woman. Your daily values may be higher or lower depending on your calorie needs.