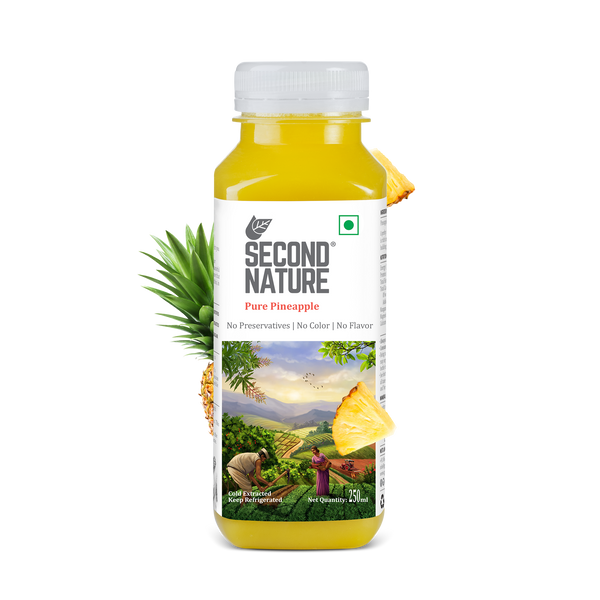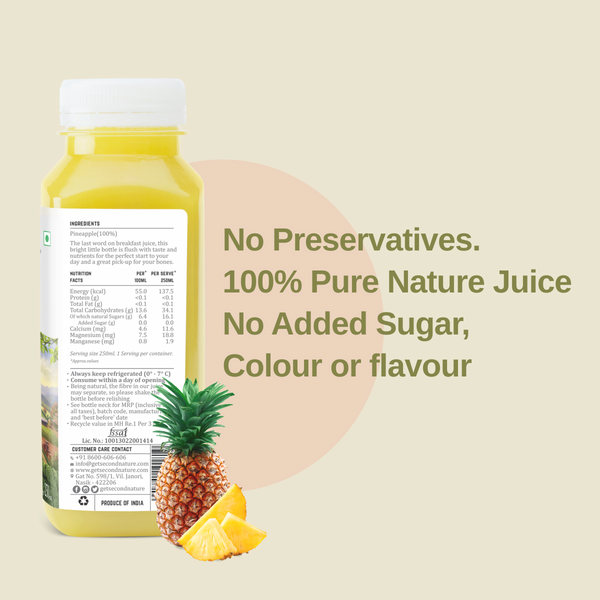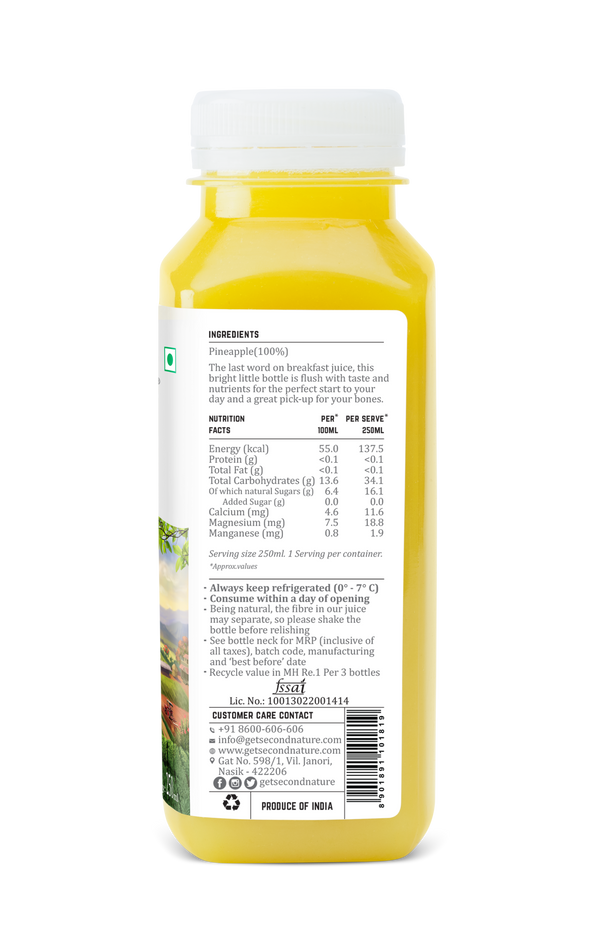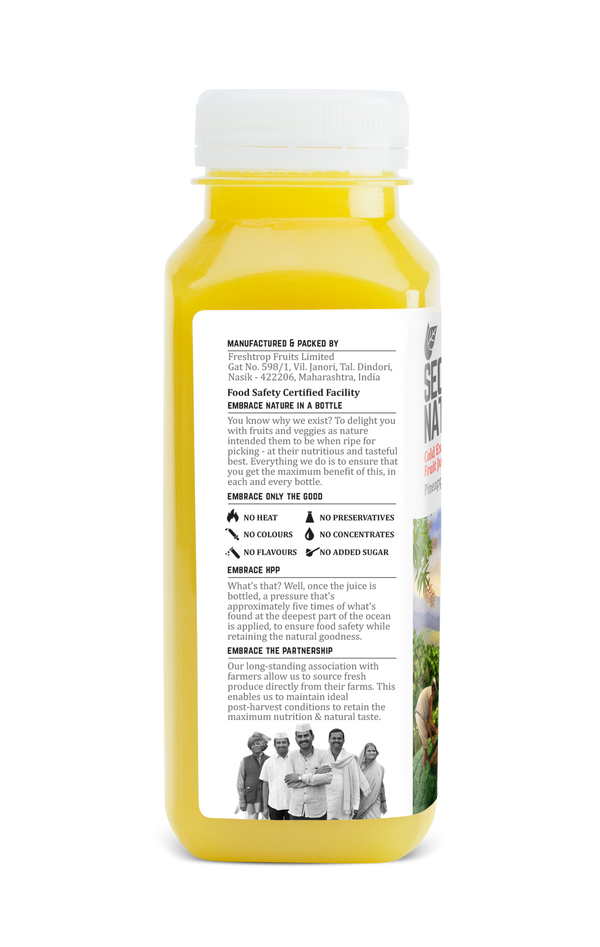 Description
The last word on breakfast juice, this bright little bottle is flush with taste and nutrients for the perfect start to your day and a great pick-up for your bones.

Pineapple is rich in Manganese – a 250ml serving of this juice contains about 64% of the daily recommended intake. Manganese helps the body synthesize connecting tissue, bones and blood clotting factors. It is also helpful in combating the symptoms of pre-menstrual syndrome, or PMS.

Manganese also plays a role in fat and carbohydrate metabolism, calcium absorption, and blood sugar regulation and is also necessary for normal brain and nerve function. Pineapple juice is thought to help aid in digestion, reducing bloating and constipation. Bromelain in pineapples comes into play here. By breaking down protein faster, it can help speed up digestion, reducing both bloating and constipation in the process.

Bromelain's anti-inflammatory properties include the reduction of swelling and bruising. You can also think of it as a scavenger enzyme, helping to clean up damaged cells. Bromelain seems to work by triggering the body's production of substances that fight pain and reduce swelling, and it contains chemicals that prevent the blood from clotting.

Notes:

[1] Percent Daily Values(Rda) Are Based On A 2000 Kcal Diet Considering A Reference Man And A Reference Woman. Your Daily Values May Be Higher Or Lower Depending On Your Calorie Needs.