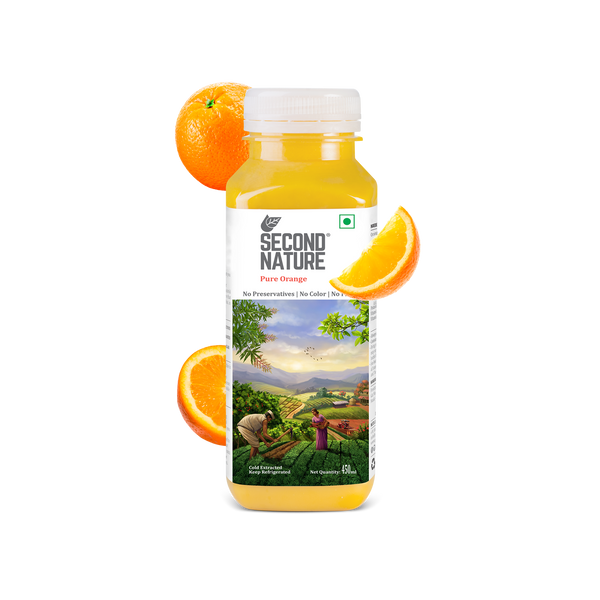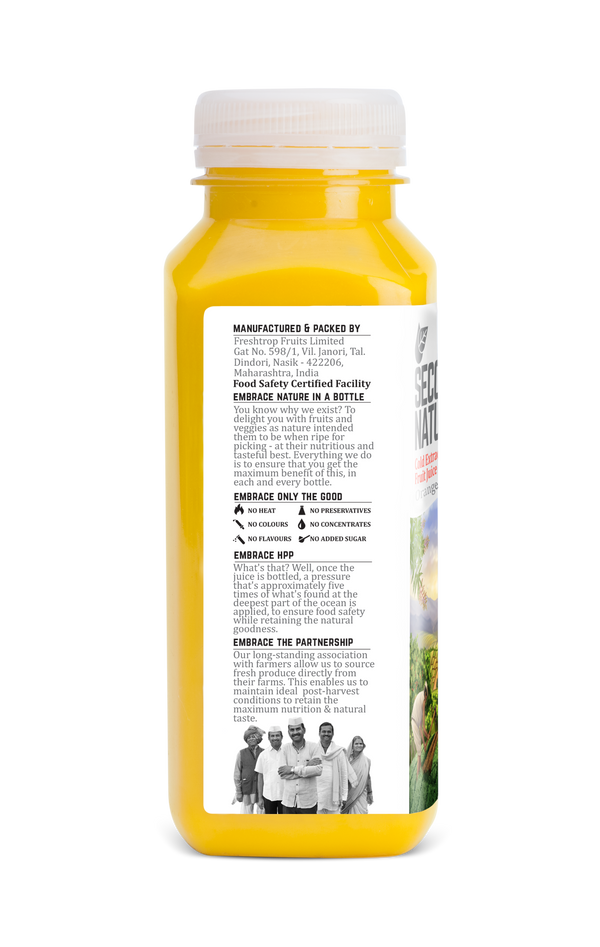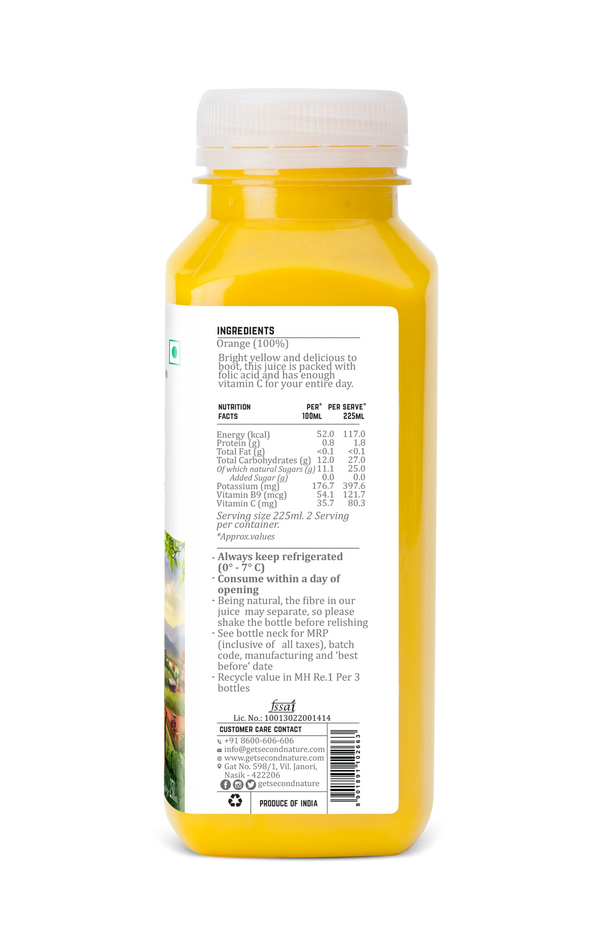 Description
Bright yellow and delicious to boot, this little bottle packs in enough vitamin C and folic acid for your entire day.

The low-calorie content in this juice makes it a perfect mid-meal snack to disperse hunger pangs without disrupting your daily eating schedule. It is very high in folic acid – a bottle of Second Nature Valencia Orange juice has about 67% of your daily recommended dietary intake. Folic acid is a pregnancy superhero – it helps prevent birth defects in children and is very important for women who are planning conception or are in the first trimester of their pregnancy. It helps in preventing spinal conditions in newborns, known as spina bifida.

Folic acid is also helpful in reducing blood pressure and in the formation of new blood cells. It is also known to aid in conditions like rheumatic arthritis and psoriasis.

This bottle also has a high quantity of Vitamin C, which is a known super-nutrient. It helps reduce blood pressure, rejuvenate skin, boost immunity and even works as an anti-oxidant, helping protect the body from free radicals.

Notes:

[1] Percent daily values(RDA) are based on a 2000 kcal diet considering a reference man and a reference woman. Your daily values may be higher or lower depending on your calorie needs.