Beetroot-Pomegranate-Apple-250ml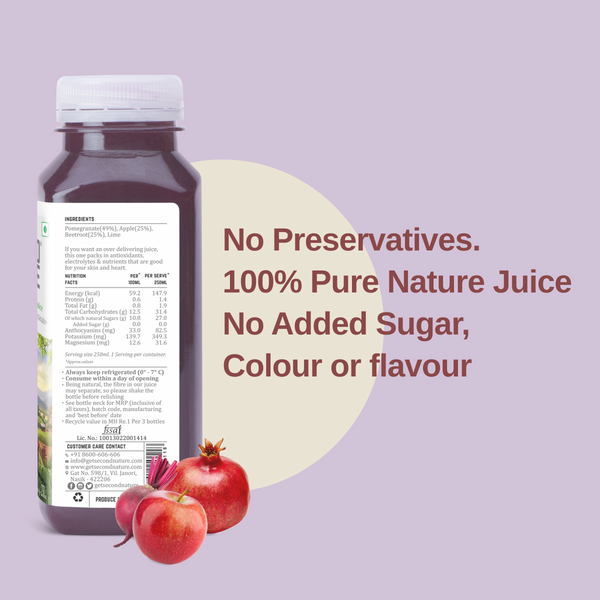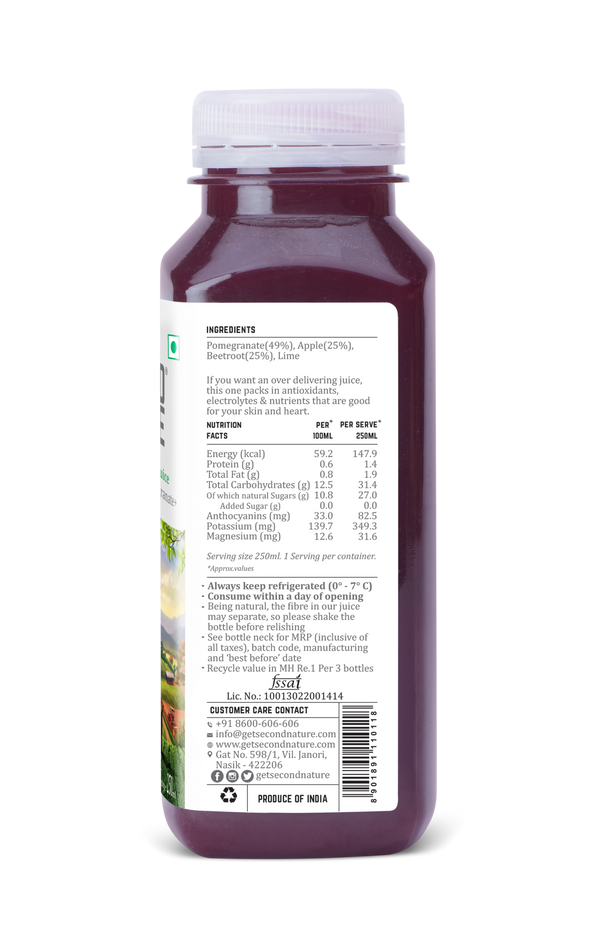 Description
If you want an over-delivering juice, this one packs in antioxidants, electrolytes & nutrients that are good for the skin and heart. 

Both the red colour pigments in Beetroot and Pomegranate are super antioxidants. Beetroot is rich in the colour pigment Betalain and the red colour of Pomegranate is because of a group of six Anthocyanin pigments which are Flavonoids. These pigments make this juice extremely rich in antioxidants. Apple contains Polyphenols which also have antioxidant properties.

This powerhouse of antioxidants provides a good amount of Vitamin A and C, which are extremely good for a healthy and glowing skin.

This juice is a great pre-workout drink due to the presence of Nitrates in Beetroot. The Nitrates have the capacity to dilate the blood vessels and increase uptake of Oxygen by the cells which is beneficial during cardio activities. Post-workout, this juice may help reduce soreness and improve strength recovery by decreasing oxidative damage caused by exercise.
Notes:
[1] Percent daily values(RDA) are based on a 2000 kcal diet considering a reference man and a reference woman. Your daily values may be higher or lower depending on your calorie needs.